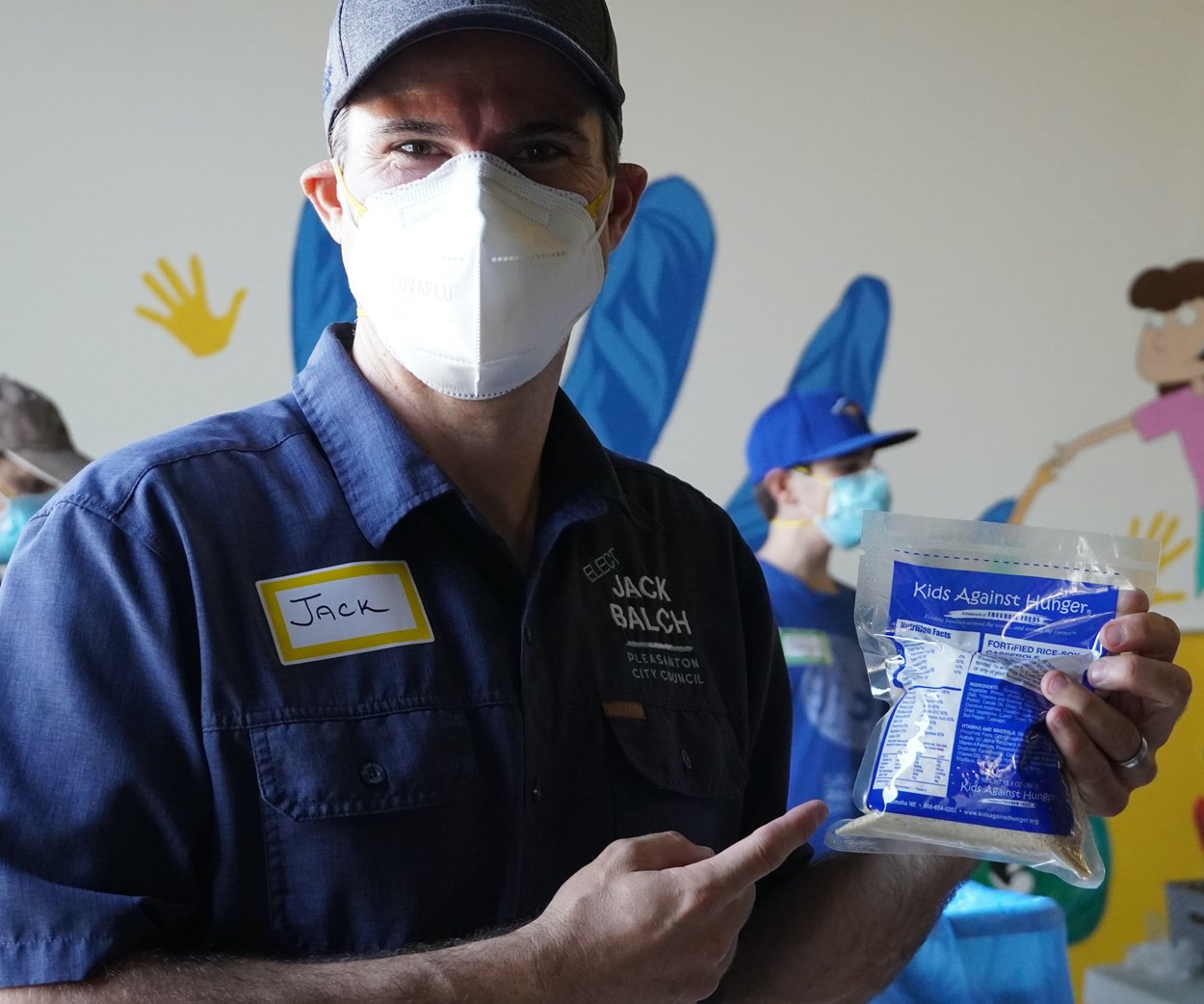 Dear Neighbor,
Each of us lives in Pleasanton because it's a special place, unlike any other community we might have chosen. If elected to the City Council, I will honor the responsibility of acting as a steward of what makes Pleasanton our town. It's about open space, careful planning, careful balanced growth, fiscal responsibility, downtown with its unique personality, great schools, remarkable parks and the people! We deeply care about our community. I recognize change is part of life but leaders are required to make hard decisions, understand that everyone won't applaud every action and be able to fully explain the votes they cast. I have always listened to the issues important to you!
I've been doing just this for over a decade of service! I'm honored to do so.
As a current Planning Commissioner and previously a Parks & Recreation Commissioner, the first question I always ask myself is, "How will this benefit Pleasanton?" If elected to serve on the City Council, I will continue to work hard for our future by making decisions that make sense for Pleasanton and listening to you!
My Priorities Include:
Promoting our Economic Recovery
I will focus on the economic recovery of our residents and businesses. With a career of over 21 years in business and finance, I have weathered a few economic cycles – however, none like our current challenge. People are hurting financially, and hope must remain! Our community can find fiscally prudent solutions to sow a better future.
I support the residential assistance programs and business loans that our City has put forth, and I recently spoke in favor of expanding the Business Assistance Program.
I support continued reinvestment within our community with capital improvement projects that benefit our residents while providing opportunities for local companies to bid and perform the work. I spoke in support of proceeding with the prudent use of our already collected and budgeted funds in the FY2020/21 Mid-Term Capital Improvement Program to continue our reinvestment in our City.
I support Costco! As resident, I voted No on Measure MM, which was the effort to ban stores of 50,000 square feet or more and would have effectively stopped the Costco project. As a Planning Commissioner, I have voted in favor of the Revised EIR, proceeding with advancing the Costco project. I believe it is critical to diversify our sales tax base in these challenging times and believe Costco is an example of how we can do this.
Our residents and businesses need help, not paperwork, and I will work with expedience in assisting residents and businesses during this challenging time. I support our City in their steps to implement virtual permits, virtual inspections and continuing to offer other tools to support our community.
Recommitting Ourselves to Keeping our Neighborhoods Safe
I support community outreach efforts of our First Responders and their clear commitment to our community. We must continue to provide our First Responders with the training, equipment and tools they require to be successful and continually improve upon their 24/7 service to every Pleasanton resident.
Strengthening our City-School Partnership
I look forward to working through the City-School Liaison process to support the school district as they face continued budget pressures that are far greater in breadth and depth than those of the City. As a Parks & Recreation Commissioner, I learned first-hand how the City truly benefits from running programs on school fields and in district facilities, and would use this as the basis for further win-win linkages with the school district in support of our schools and our children.
Ensuring our City Government and Finances are Fiscally Sound, Transparent and Accountable
As a licensed Certified Public Accountant for over 18 years, I have been on the team that audited Fortune 500 companies, including their employee benefit plans. I am very familiar with how accounting information is presented and will therefore be able to dive deep into Pleasanton's finances, using my professional experience. I will make sure to work for our residents and businesses so we have fiscally sound, transparent, and accountable processes for all of us!
These priorities have been mine for over a decade of public service to Pleasanton. I ask for your vote on November 3, 2020 to continue my record of pursuing them.
Thank you.
Jack